THE BETTER SMARTER WAY TO SLEEP
Meet the Eight Smart Mattress


"What a difference a good mattress makes! I sleep much deeper (over 25% of my sleep is now REM sleep), the aches and pains in the hips are completely gone, so is my shoulder pain (I can only sleep on the side)."
- H. Logan, Eight Customer
SAY GOODBYE TO YOUR OLD BED
Mattresses age, just like we do. Experts suggest to replace mattresses every 7 years. After 7 years, mattresses will do more harm than good to your sleep.
Is your bedroom ready for a new bed?

We tried over 100 mattresses for you
Before creating our mattress, we tried almost every brand out there to see how each one felt. From the complete bargain brands to $10,000 mattresses made out of horse hair, we analyzed the pros and cons from each bed type. And this was just the beginning of our research.
THE ONLY MATTRESS DESIGNED BY SCIENCE
After compiling and analyzing over 1.8 million hours of sleep data, we decided it was time to create the perfect mattress. We identified the materials and constructions that give people the best sleep, and designed with this the most comfortable bed.
What did we find?
Our data engineers and sleep experts found that:
Foam mattresses give people the best sleep & using four layers DOES provide better support and durability.
We consult with a Scientific Advisory Board comprised of sleep experts and physicians, to further our mission to develop the blueprint for maximizing the way we sleep.

"This mattress is very very comfortable. I have lower back issues but this mattress seems to give me the support I need. I'm thrilled with my purchase."
- Sandeep S., Eight Customer
MADE with THE BEST MATERIALS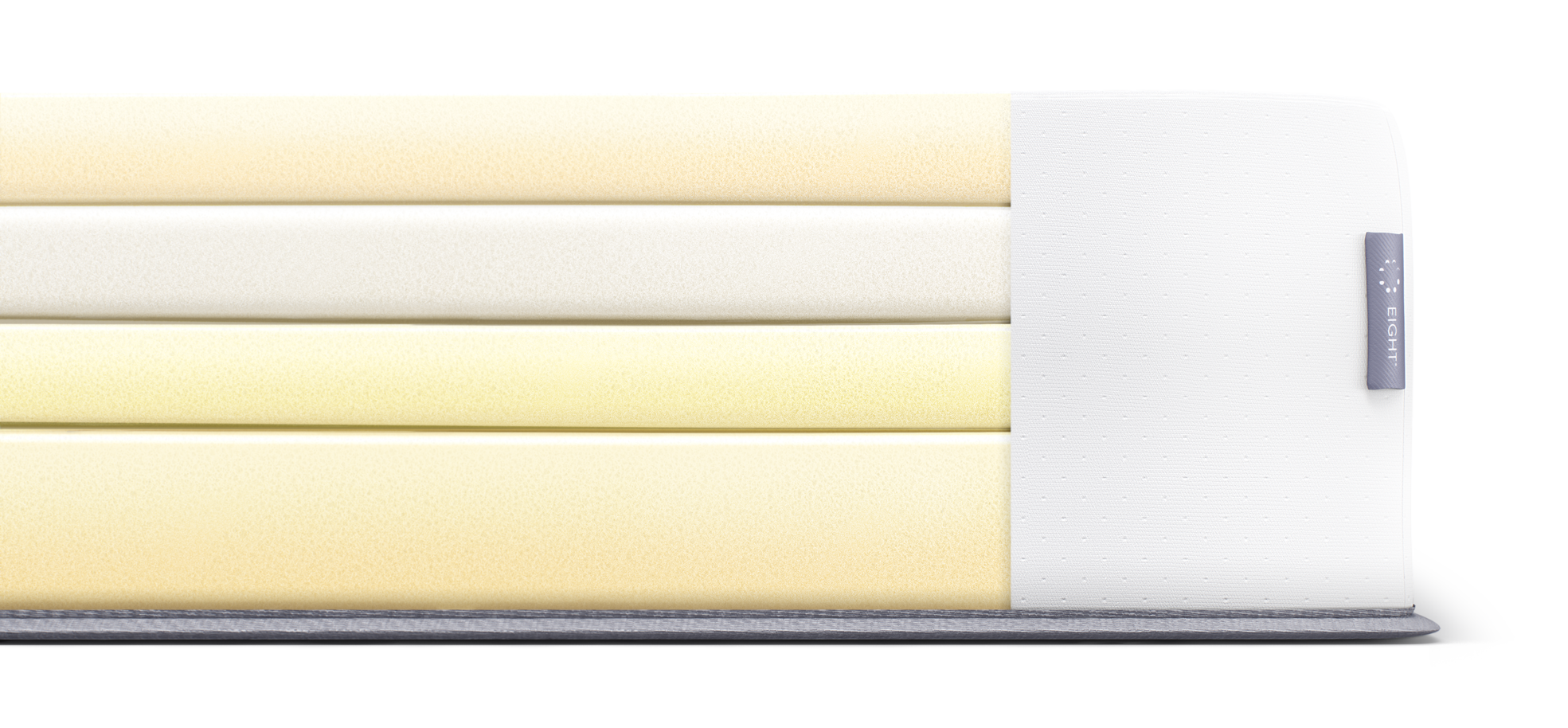 SOFT MATTRESS ENCASEMENT
A clean white polyester mattress encasement that feels cool and smooth to the touch.
------
2" REACTIVE FOAM
A unique foam that bounces like latex but feels like foam. Designed to be comfortable and stay cool.
------
2" CONTOURING MEMORY FOAM
All the benefits of memory foam: contours to your body while providing pressure relief.
------
2" SUPPORTIVE TRANSITION FOAM
Additional comfort and consistent weight distribution to prevent sleepers from noticing their partner's toss and turns.
------
4" HIGH DENSITY SUPPORT FOAM
A durable foundation that is highly breathable and adds just the right firmness.
Perfect for back, side & stomach sleepers
The Eight Mattress supports you no matter how you sleep. If you sleep on your side it will support you and keep your spine in a straight line. When you sleep on your back it will help maintain a natural spine curve. This is possible thanks to its medium firmness which is just right for all sleepers.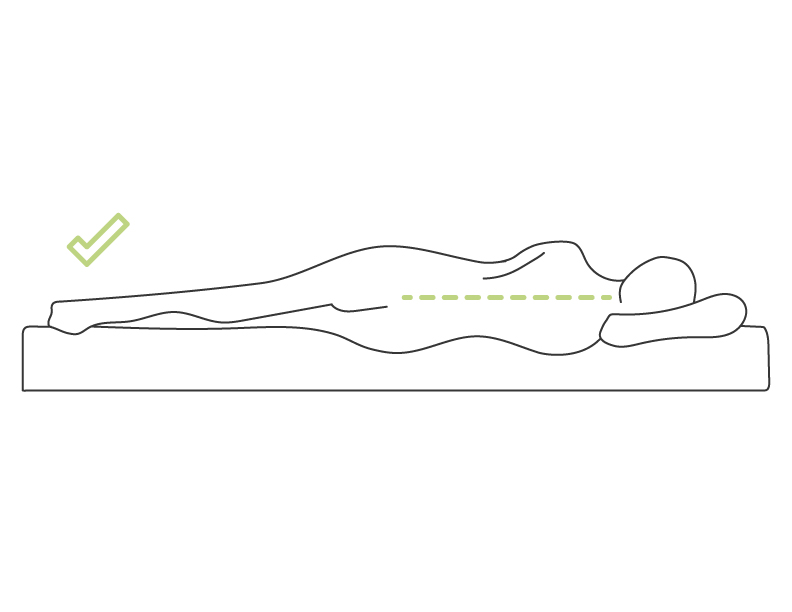 "Throughout my sleep test I was able to sleep on my stomach, back, and side and felt equally supported in all three positions. The combination of responsive top + memory foam core + transition foam created enough contour and hug that I was comfortable on my side, but not so deep that I couldn't sleep on my back or stomach. Additionally, having 4″ of comfort foam + 2″ transition foam helped to ensure great comfort and support for light, average, and heavy sleepers."
- Sleepopolis
DESIGNED FOR COUPLES
The Eight Mattress features a unique cell structure that bounces back to its original shape every time, while delivering buoyant, responsive comfort with excellent pressure point relief.
You won't even notice your partner tossing and turning.
THE ONLY MATTRESS WITH SMART TECHNOLOGY
Eight is the only future-proof bed. It tracks your sleep, keeps you at the right temperature, brews your coffee, and wakes you up at the right time every morning. Click below to watch it in action.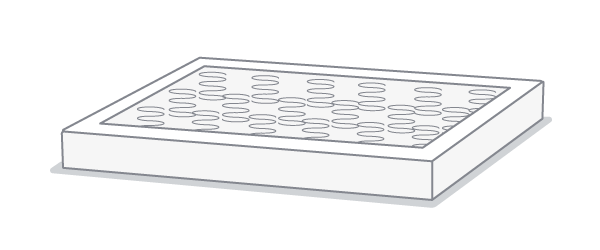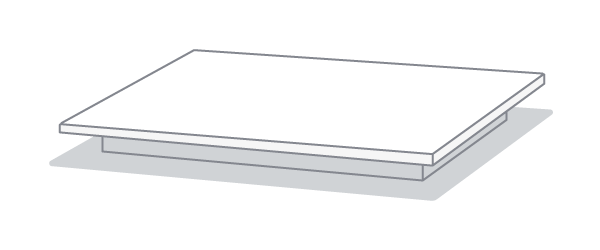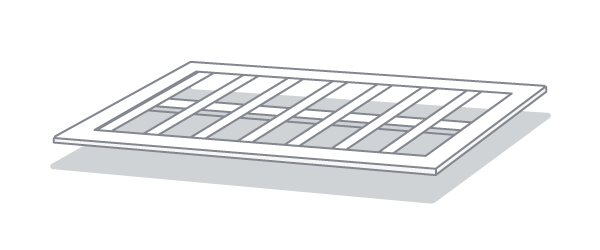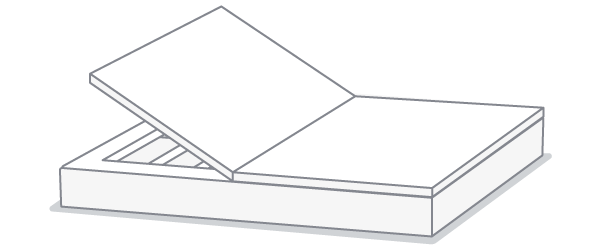 WE GUARANTEE THAT YOU WILL SLEEP BETTER
If you don't sleep better within the first 100 nights, send it back for a full refund.
DON'T TAKE OUR WORD FOR IT...

"After sleeping on it every night for the past couple of months, I feel both better rested and more aware of the rest I am getting. That makes it an Editors' Choice."
- PC Mag

"When you lay on the mattress it has a very consistent feel throughout and you don't get the sense that you are hitting a particular layer. This is how a well designed mattress should feel."


"The sinkage and hug mesh well with the levels of support and pressure relief. The mattress creates a nice combination feel between responsiveness and memory foam hug."