THE PILLOW STAND UP TEST
Finding the right pillow is not an easy task. So we created the Pillow Stand Up Test, an easy test you can do to figure out what is the ideal pillow height for your body to ensure ultimate comfort and support. Scroll down for the steps to follow.
1. Stand next to a wall as if you were lying down on your mattress. For example, a back sleeper should stand with their back against the wall and side sleeper should stand with their side against the wall.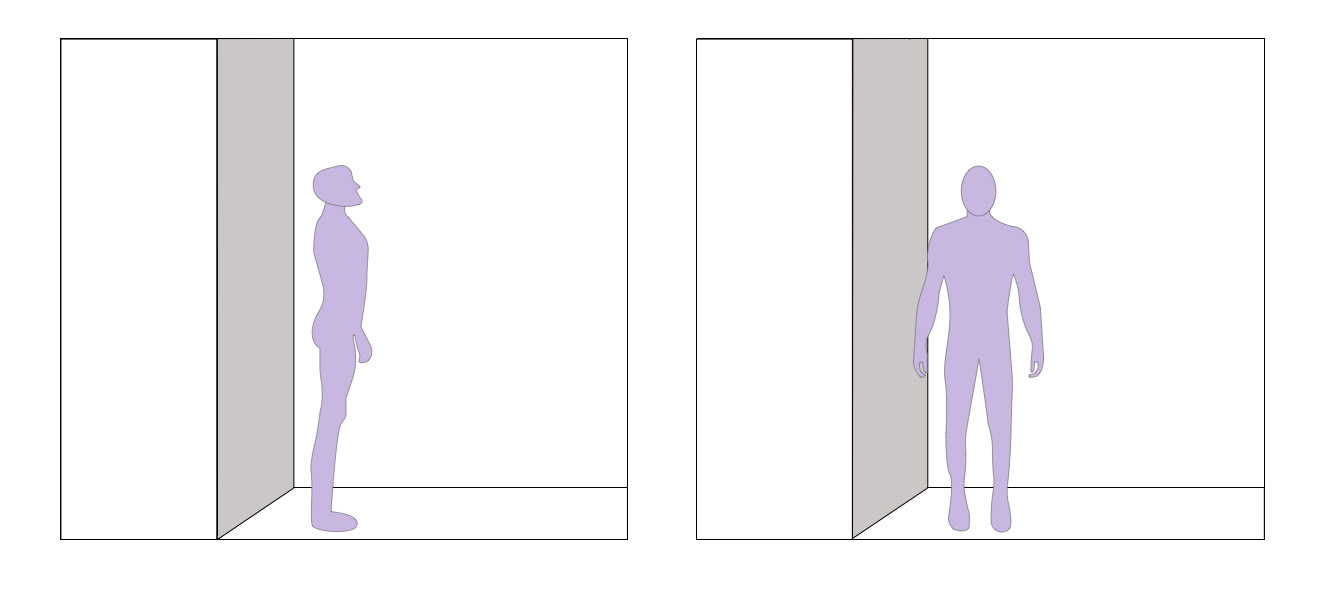 2. Rest your head against the wall. Notice how your neck and head probably isn't straight with your spine. It's the job of your pillow to fill this gap.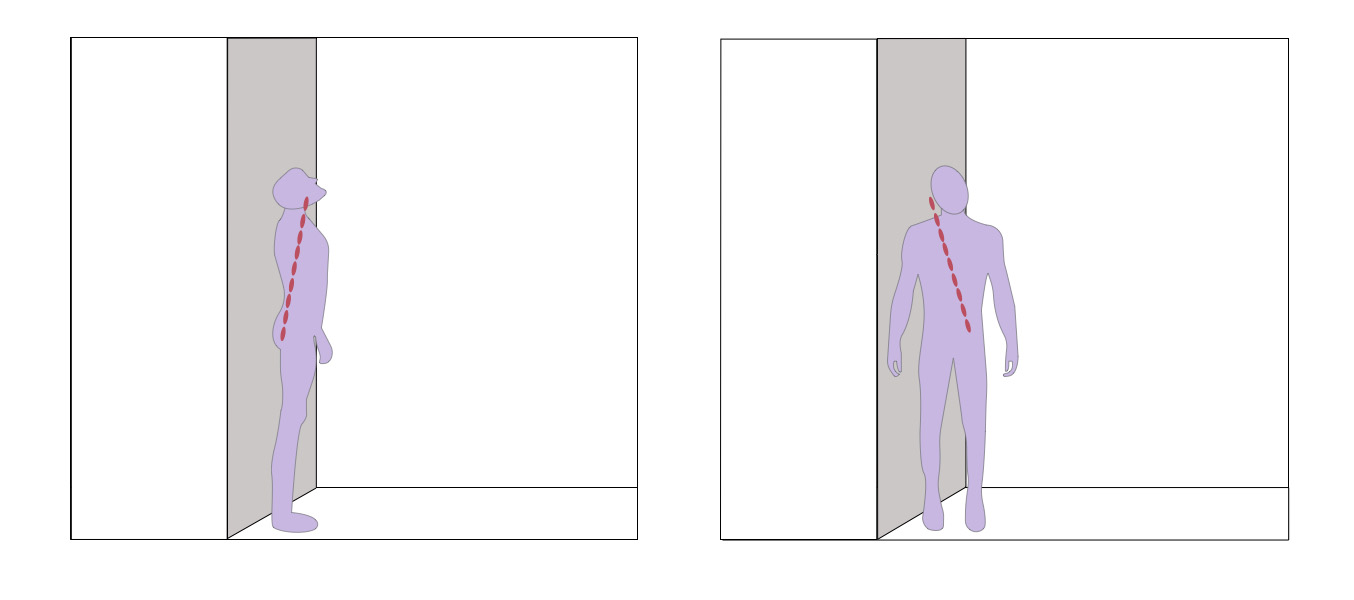 3. Put the pillow in between your head and the wall. If your spine is straight from your neck to back, you've found the right pillow for your body.