The reviews are in. Read what makes Eight America's Favorite Smart Mattress.

"What a difference a good mattress makes!"
- H. Logan, Eight Customer

"This is how a well designed mattress should feel."

"A nice combination feel between responsiveness and memory foam hug."




A PC Mag Editor's Choice
"After sleeping on it every night for the past couple of months, I feel both better rested and more aware of the rest I am getting. That makes it an Editors' Choice."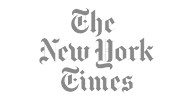 AMERICA'S FAVORITE SMART MATTRESS
Every review on this section is submitted by a real Eight customer. In the interest of transparency, we never change reviews or use incentives to influence them.

"Thanks to my son for this great new bed. I live in a cold area and can't wait to warm up my bed from my phone."
Phillis G.

"What a surprise to see finally real technology for sleep. No more of that bullshit that promises innovation and its just pieces of the same ol' foam. Eight is making the future of sleep and I was impressed to see how many new features they have released in the past months. Keep 'em coming."
Gilbert F.

"This mattress is the best I've tried so far. It looks very simple so I was scared that it would be low quality but actually in its simplicity it stands out because it is all about the comfort not the looks. And the tech is a great innovation."
Ryan M.

"I had been sleeping on a serta mattress for 10 years, was time for a change. Found a promotion to purchase the Eight and read great reviews about it, specially about the technology that is really quite cool. Happy with my purchase and my husband - even more! He connected Eight to our Nest, and he's loooooving it."
Yvette O.
WATCH VIDEO REVIEWS OF EIGHT